Craigslist and The Pimpless Whore, Triumphant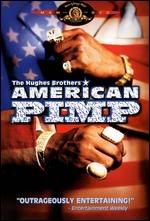 (image via
greencine
)
Ah, Craigslist (
The Corsair
pops open a bottle of
Champale
); bane of inscrutable vice-cops, prime arena for the purchasing of supple ass. Big ups to the intrepid
Craig Newmark
, for making way for that significant cultural vocation, that
masterless sexual samurai
-- the pimpless whore.
According to New York's
Intelligencer
:
"Once dependent on small, expensive ads in the back of certain local newspapers and magazines, erotic-service workers like Jason, whose post reads 'hot hung very tough horseman from texas' love Craigslist. They can post more pictures on it, for one, but the anonymity factor also works to their advantage. 'And it's free.' A 'sensational, sensual, erotic, busty blonde,' who gives 'a real massage with lots of sensual, erotic, and sexual teasing,' adds, 'At one point, New York Magazine was the only place that you could really advertise under erotic services, but you guys raised your prices so much, it became ridiculous. Now Craigslist is the way to go.'"
We'll take his word for it. (PS: While we still Avert our Gaze, but you do your thing, Craig; you ... do your thing)