"When
Howard Stern
jumped from terrestrial to satellite radio, Sirius had half a million subscribers. Today it has 25.6 million. As he turns 60, Stern looks back at his career and sees radio on the verge of the next step in its evolution.It doesn't take long to figure out how Howard Stern has risen to his unprecedented level of success. Having arrived for the day's photo shoot and interview ('It's Howard Stern!' a man says, elbowing his friend as the 6-foot-5-inch radio icon walks past them toward the elevator, a scene similar to random fans praising him in an airport in his 1997 box office No. 1 hit "Private Parts"), Stern's curiosity is instantly noticeable. Stern, who counts photography among his hobbies, inundates lensman
Andrew Eccles
with questions about angles, backlighting and poses. Also evident: Stern's humility. 'Pretty good . . . for me,' he says as he scans some of the just-shot images on the studio's laptop. 'He makes me look like
Brad Pitt
.' He pauses, then adds, 'Those are some pretty good lights.' Stern's thirst for knowledge and a penchant for not taking himself too seriously have fueled a career unparalleled in radio, or elsewhere for that matter. Considered in his early days as a PD's nightmare known for risqué bits and less than full adherence to the rules, his overwhelming ratings success proved his model valid. The eventual syndication of 'The Howard Stern Show' brought him national acclaim and prominence, aided a pair of million-selling books, his box-office blockbuster and multiple network TV versions of his radio broadcast. This month, the host of "The Howard Stern Show" will celebrate his 60th birthday with a star-studded birthday bash set to air live on SiriusXM on Jan. 31 (19 days after his actual birthday). The party is a gift to his loyalists—open only to active SiriusXM subscribers lucky enough to win their way in for a night of music, comedy and Stern interviewing special guests—with the festivities to be hosted by ABC late-night host and friend
Jimmy Kimmel
. Ahead of the bash, Stern sat down with Billboard to discuss not only his first eight years at the satellite broadcaster but also all the media over which he's reigned in a career that led to his induction into the National Radio Hall of Fame in 2012." (
Billboard
)
"In a recent episode of CNN's media show, 'Reliable Sources,' there was a brief moment when the whole enterprise threatened to collapse in on itself. The show's new host, former
New York Times
wunderkind
Brian Stelter
, asked
Walt Mossberg
, a former
Wall Street Journal
writer, about the experience of soliciting tech-world venture capital for his own tech publication. 'It was a little bit surreal, living the thing you've covered,' Mossberg replied. Stelter replied, 'I … kind of think I know what you're talking about, being on television now.' Before CNN hired him last fall, the 28-year-old Stelter had for years covered television (among other media) for the
Times
, where he was a star. But his relationship to his subject always appeared more borne of love than the skepticism that can often seem to animate other beat reporters. Stelter has been writing about television since he was an undergrad at Towson University. There, he had a blog called TVNewser, which attracted the attention of (and tips from) top television executives, was eventually bought out by MediaBistro, and earned Stelter a
big profile in the Times
. Last year, he wrote a book on the morning shows,
Top of the Morning
, which
received a pan in the Times
for its 'silly' and 'overblown' prose. (The book will be turned into a Lifetime movie about the Ann Curry brouhaha). Then, CNN came knocking when it needed a replacement for
Howard Kurtz
, who left 'Reliable Sources' to start a competing show on Fox. Stelter, who has three televisions in his living room, has done the improbable: He has alchemized TV fanboyism into an actual career on television." (
TNR
)
"In a subterranean parking garage, hundreds of partygoers are crammed into a makeshift version of Manhattan's TAO nightclub, drunk on (free) Moët & Chandon rosé and high on life — and other stuff wafting through the air. 'TAO is fun,' remarks one reveler. 'It's even more fun on molly,' adds his pal before
Rick Ross
takes the stage. The comely crowd goes wild; one blond fan starts singing along with the rapper, who, in turn, grabs her head and sucks her face. Welcome to Park City, Utah, where thousands have jetted in for the Sundance Film Festival, now the biggest party of the year. TAO's Friday-night rager drew entertainment power players such as
Elizabeth Olsen, Lil Jon, Kristen Stewart and Harvey Weinstein
, who danced the night away until the club's 4 a.m. closing. Movies, shmovies. Sundance is all about the parties, silly cinephiles! Thanks to the endless parade of celebrities, booze-sponsored bashes and pop-up hot spots (TAO, Surf Lodge, Bungalow 8), the kick-off weekend to the 10-day Park City indie film festival has become so ridden with debauchery, they ought to make a movie about it." (
NYPost)
"OK, folks. We've had enough of Hollande and his rather silly antics, although I do understand the man. Ever younger is not a bad policy, in sport as well as in sexual matters, but it does give off a certain bad smell—it's called a Saatchi—something real men actually never get caught doing. Seducers have been the whipping boys in books, plays, poems, and in films through time immemorial, starting with Paris of Troy. Someone called it the most "unspeakable type of masculinity"—a bit harsh, I agree, but there are some chaps out there whose only goal is conquest and belt notches. Although highly ridiculous—and it was funny hearing Hollande called ridiculous from another slightly comical figure, that of Sarkozy—a reptilian smoothie Hollande is not. Although Dante put the seducer in the eighth circle of hell, I think the Florentine great does seducers a disservice. Not all seducers are cold, calculating sexual profiteers; some are even nice guys who love women and do not seek their destruction. Take the case of Casanova. He not only admired and respected women; he made their happiness his life's work. 'He undressed them as if they were his superiors," wrote one of his biographers. If Hollande put on some forty pounds and grew his hair to his shoulders, he could pose as the real Casanova, because Giacomo was no looker. He never ruined a woman and if anything he was a fool for love. Dado Ruspoli, another great seducer but the best-looking man in Rome, treated his numerous mistresses with respect and courtesy, and like another Roman noble, Roffredo Gaetani, he could love deeply. Both Dado and Roffredo were great friends of mine, and I never saw them once throughout the years abuse or speak ill of a woman. (Mind you, they could have been cowardly because they never grabbed a woman by the throat like some heroic types tend to do.) So am I here to defend seducers and include the clownish Hollande among them? Well, yes and no. Not all great seducers I have known were Errol Flynn-like lookers. A photographer I hung out with in Paris during the 1950s and who recently died, Willy Rizzo, was very short, squinted nonstop, and looked like a defrocked priest, but he outscored some awfully good-looking men friends of his who were far more glamorous and rich." (
Taki
)
"Mark Kostabi
is picking up where his fellow artist
Jeff Koons
left off — by dating Koons' ex-wife
Ilona Staller
, the Italian porn star better known as Cicciolina. Kostabi, 53, who has lived in Rome for several years, told me, 'She's fabulous, beautiful, and so sweet and adorable. When I'm with her I can't control myself . . . We have not had sex,' he added. 'We've held hands and had two dinners.' Staller, 62, was a member of Italy's parliament (1987 to 1992) and famous for giving speeches with one breast exposed. She made 15 X-rated films, including 'The Rise and Fall of the Roman Empress,' opposite John Holmes. She also offered to have sex with Saddam Hussein and Osama bin Laden to bring about world peace. 'My breasts have never done anyone any harm, while bin Laden's war has caused thousands of victims,' Staller said in 2002. Kostabi plans to paint 15 portraits of Staller and direct a movie about her life, including her brief 1991 relationship with Koons, 59, who created a series of graphic paintings and life-size sculptures depicting the couple having sex." (
P6
)
"Smell that? That's the scent of
Sinsemil.la
opening up its doors as New York City's first marijuana menu-driven supper club. The restaurant released a smoky video to announce their entry into the food scene. 'Sinsemil.la isn't about getting high—it is about haute cuisine,' the description reads. According to the menu, different strains of marijuana are cooked into various dishes, chosen to bring balance to each plate's flavor. The video highlights some of the items on the menu, which include potato gnocchi with White Widow buttered wild mushrooms and fresh Diesel; cold-smoked Peconic Bay scallop crudo with chorizo; and pasture-raised pork schnitzel with overwintered vegetables and Og Kush butter." (
Observer
)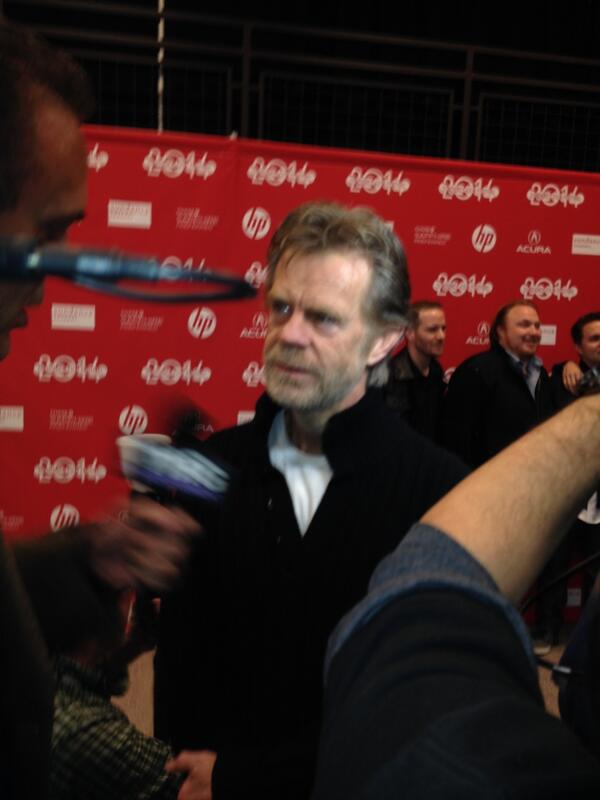 "The 30th annual Sundance Film Festival began with a literal drumroll in the form of the
ferocious opening-night movie,
Whiplash,
which pits a jazz-drumming prodigy against his teacher in a battle of wills. It quickly sold to Sony Pictures Classics for a reported $3 million, propelled by lead performances by
Miles Teller
, pounding the skins until his hands bleed, and
J. K. Simmons
, abandoning his usual dopey-dad mode to play a drill sergeant of a band conductor. The theme of the movie — the pursuit of one's passion beyond all reason — seemed to set the tone for the rest of the festival, with many other actors following Simmons into unfamiliar territory. Here are a few of the performances we'll be beating our drums for this year."
(NYMag
)