******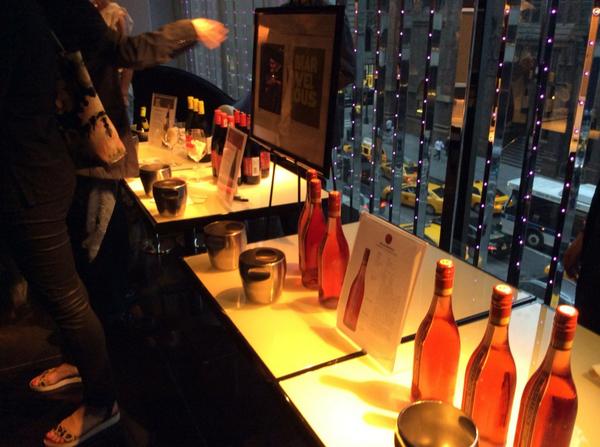 We are blessed at the present moment with some of the most affordable fine red wines in recent memory. Earlier in the summer I attended a dinner for
Ben Watts's excellent, not budget-busting rose WattsUp
. Last night I attended the
Marvelous wines
from South Africa launch while admiring the midtown view at the Armani Ristaurante hosted by
Adam Mason
. Marvelous wines are a collaboration between Mason, a winemaker, and chef
Peter Tempelhoff
. The price point, in particular, is wonderful -- $15 each (even writers these days can afford that). The wines, even more so are impressive.
Guests were treated to the 2011 Red -- 83% Syrah, 9% Grenache, 5% Viognier, and 3% Mourvedre -- medium bodied, which had subtly spicy notes, the perfect addition to a red meat stew. The Marvelous
Yellow
2012 -- a blend of 60% Chenin Blanc, 30% Chardonnay & 10% Viognier was exhuberant, the perfect accompaniment for a seafood chowder and my favorite of the evening. Finally, the Rose, crisp with hints of watermelon. The perfect summer drink, this
Rosé Wine
, much like WattsUp.
Again, we are blessed at the present moment with some of the most affordable fine red wines. Armed with this information, go forth and enjoy the rest of this summer. And drink responsibly and so forth ..