Media-Whore D'Oeuvres
"(
Tom Oatley
, who writes on
foreign ownership of US government debt
) focuses on 'moral suasion,' but there's also a national-interest motive for many U.S. debtholders. Most of the official holders of U.S. debt have a strong incentive for a) the value of their holdings not to plummet; and b) the United States economy to continue to snap up other their exports. If China, for example, is buying up U.S. debt to sustain its own growth, then neither a technical default nor a ratings downgrade should deter China or other export engines from continuing to buy U.S. debt even if there's a spot of trouble. So it appears that complex interdependence will force America's rivals to continue to hold U.S. debt even after the debtpocalypse!! The United States in the clear, right? Not so fast. Here are five 'known unknowns' I can think of that might complicate Oatley's analysis .." (
ForeignPolicy
)
"Turning 35 I was amazed that I still felt like a kid, an adolescent, Maybe fourteen. All those years leading up to that number I which I had always thought of as 'old' -- as in mature, settled. I didn't bother me to realize that it wasn't true. Feeling like a kid gave me license that I would use. A couple years later I decided that my life could only work for me if I were a writer. I had been in business at the time, and fairly prosperous. Ironically it was that prosperity which motivated me to move on. I sold my business (in Connecticut), got rid of most of my belongings except my typewriter and my books, and with a dog and five cats, and I moved to Los Angeles to start a new life. Which thirty-odd years later is this life." (
NYSocialDiary
)
"
Howard (Stern)
had
Roseanne Barr
on the phone. She agreed with Howard about the editing thing. She said that she's in L.A. so it's 3:30 in the morning out there. She was able to stay up for the show though. Howard asked if she's got a lot of money. She said she doesn't have as much as people think she does. Howard said he's guessing that she has $150 million. She said that he was wrong. She said that the TV show she had was 20 years ago so she has to work. Howard asked if she's making anything with that nut farm. Roseanne said she's staying even with that. She said that's all she's trying to do though ...Roseanne said that the nuts are all over the place in Hawaii and they're just laying on the ground rotting and being eaten by pigs. She said people are starving all over the world and they're just leaving these things laying around ...Roseanne said she paid about a million for the 50 acres with some buildings on the land. She said that she's cleared about 20 acres with her own hands. She said she loves working in the dirt and doing something like this. She said she likes having something more than a dumbass life ...Howard asked Roseanne if she's done with the drug thing. She said she only needed that while she was with (ex husband
Tom Arnold
). After that was over she was done. Howard asked what she thinks about Arnold. She said she knew he was like that so it's not a big surprise. She said that all Hollywood stars are like that. Howard asked if he ever came on to her. Roseanne said he did think she was cute. Howard said
Sandra Bernhard
told him that Arnold tried to pick her up when she was a young woman." (
Marksfriggin
)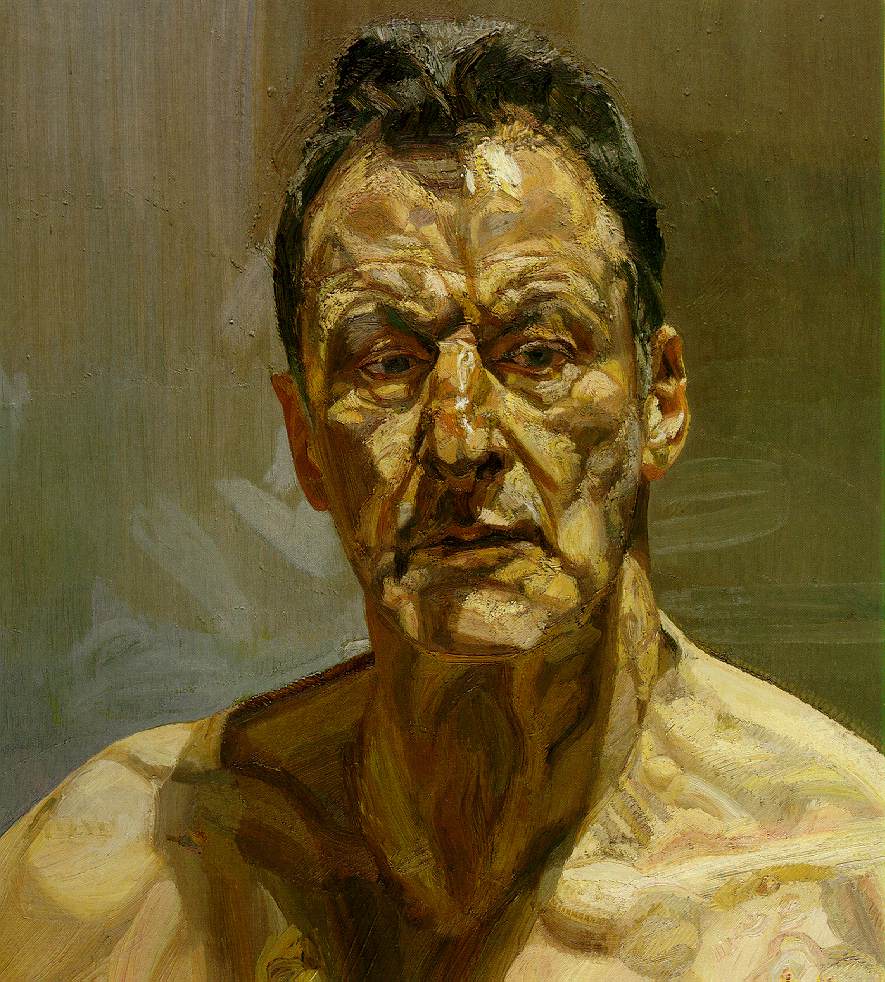 "(
Lucian Freud
) fathered many children and was beastly to most of them, but that is not my point. His various ugly women and children are not my concern. His art is. It's ugly and it's bad, as he used much too much paint to cover his lack of talent—although, unlike most of his contemporaries, Freud knew how to draw. The hucksters who control the art world pushed his ghastly works to unheard-of amounts, and the hacks who write about the art world decided he was England's greatest living painter. Well, no more. The grotesque person whose name was Lucian Freud has done us the favor and left this world, although he left it much too late—88 years too late, to be exact." (
Taki
)
"Jailed celebrity Ponzi-scheming money manager
Ken Starr
is being divorced by his ample-charmed, former Scores stripper wife,
Diane Passage,
Page Six has exclusively learned. While Starr is serving a 7½-year federal prison sentence, Passage is seeking counsel from a divorce lawyer. Sources say the busty brunette -- who quipped to Page Six in October that she was on the lookout for a new companion and, 'Billionaire is the new millionaire' -- plans to file for divorce from Starr next month. When we asked if she was asking for a divorce, Passage -- one of Starr's most valued assets -- told us last night in an e-mail, "It is true but I can't comment any further.' Scheming accountant Starr was convicted in March of bilking $33 million from clients including
Al Pacino, Uma Thurman, Sylvester Stallone, Wesley Snipes, Martin Scorsese
and
Lauren Bacall
, in part to keep Passage in diamonds and expensive furs. Starr is behind bars in upstate Otisville, but Passage isn't willing to wait until his release. A source tells Page Six, 'She has tried to hang in as much as she can and be supportive. But she's fed up.' Another source told us Passage was struggling because her and Starr's bank accounts remain frozen by authorities, and she's failed to meet payments on their East 74th Street triplex, which boasts an indoor swimming pool and is dubbed 'The Ponzi Palace.' To ease her financial plight, she mulled a return to pole dancing and auditioned for a stripper reality show." (
PageSix
)
"
Denise (Richards)
said that night before she was on
Howard (Stern's)
show was the craziest night of her life. She said that she had never seen anything like that. Denise said she went out to dinner with
Charlie (Sheen)
and some friends and they had a great day that day. She said that she heard that some of his friends would meet with them later. He had a private room and there were 4 guys and 4 women. She didn't know any of them. Denise said that she sat down and this woman Capri asked to take a picture with her. She said sure to her because she didn't know who she was at the time. She said she had no idea what was going on. Howard said that Charlie was going nuts spending money and spending like $25,000 on a bottle of champagne. She said they were like $6,000 a bottle. She laughed and said 'Just six...''" (
Marksfriggin
)
"The jet set has crash-landed on the Riviera to party the summer away at lavish bashes complete with caged tigers and crates of Cristal. Wealthy Frenchman
Thomas Leclercq
threw a party in St. Tropez Saturday for more than 500, with two tigers that were supposed to roam freely through the crowd. But 'The tigers were very agitated and looked like they may eat some of the polished guests, so were kept in their cages,' a source said. Partygoers purring at the big cats included society queen
Denise Rich, Ivana Trump
and investor
Nicolas Berggruen
. The biggest spender, Brazilian businessman
Wilson Borges
, splashed out more than a million euros over three nights at Club VIP on bottles including 1990 Cristal Methuselah, the world's most expensive Champagne. Newly married Miami Heat star
Chris Bosh
and wife
Adrienne
stopped on nightlife impresario
Noah Tepperberg's
yacht. New York socialite
Dori Cooperman
threw her 40th birthday party at a mansion Monday with pals
Alex von Furstenberg
, producer
Lawrence Bender
,
Elizabeth Hurley's
ex
Arun Nayar
, and
Jason Pomeranc
. She then moved onto
Barry Diller's
yacht, Eos, with von Furstenberg and fiancée
Ali Kay."
(
PageSix
)