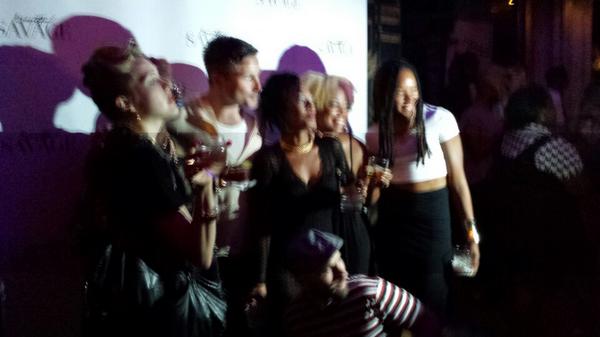 And so it begins #NYFW
Last Thursday was the unofficial launch of Fashion Week with the new issue of Beautiful Savage magazine. Fashion Director
Rowshana Jackson
celebrated her birthday as well as the issue launch at Salon de Lafayette on Lafayette Street on the Lower East Side.
Milano Green Vodka was served as well as amazing sweets and music was curated by DJ Beto and Jay White
. Also among the beautiful people:
Morgan McCarty
,
Matthew Anderson
and
Brandon Cole Bailey
.
A good time was had by all.