"Good morning. Thank you, General Caslen, for that introduction. To General Trainor, General Clarke, and the faculty and staff at West Point – you have been outstanding stewards of this proud institution, and excellent mentors for the newest officers in the United States Army. I'd like to acknowledge the Army's leadership –
Secretary McHugh
and
General Odierno
, as well as Senator Jack Reed – a proud graduate of West Point himself. To the class of 2014, I congratulate you on taking your place on the Long Gray Line. Among you is the first all-female command team:
Erin Mauldin
and
Austen Boroff
. In
Calla Glavin
, you have a Rhodes Scholar, and
Josh Herbeck
proves that West Point accuracy extends beyond the three point line. To the entire class, let me reassure you in these final hours at West Point: as Commander-in-Chief, I hereby absolve all cadets who are on restriction for minor conduct offenses. Let me just say that nobody ever did that for me when I was in school.I know you join me in extending a word of thanks to your families.
Joe DeMoss
, whose son James is graduating, spoke for many parents when he wrote me a letter about the sacrifices you have made. "Deep inside," he wrote, "we want to explode with pride at what they are committing to do in the service of our country." Like several graduates, James is a combat veteran. And I would like to ask all of us here today to stand and pay tribute – not only to the veterans among us, but to the more than 2.5 million Americans who have served in Iraq and Afghanistan, and their families.It is a particularly useful time for America to reflect on those who have sacrificed so much for our freedom – for you are the first class to graduate since 9/11 who may not be sent into combat in Iraq or Afghanistan. When I first spoke at West Point in 2009, we still had more than 100,000 troops in Iraq. We were preparing to surge in Afghanistan. Our counter-terrorism efforts were focused on al Qaeda's core leadership. And our nation was just beginning a long climb out of the worst economic crisis since the Great Depression. Four and a half years later, the landscape has changed. We have removed our troops from Iraq. We are winding down our war in Afghanistan. Al Qaeda's leadership in the border region between Pakistan and Afghanistan has been decimated, and Osama bin Laden is no more. Through it all, we have refocused our investments in a key source of American strength: a growing economy that can provide opportunity here at home.In fact, by most measures, America has rarely been stronger relative to the rest of the world. Those who argue otherwise – who suggest that America is in decline, or has seen its global leadership slip away – are either misreading history or engaged in partisan politics. Think about it. Our military has no peer. The odds of a direct threat against us by any nation are low, and do not come close to the dangers we faced during the Cold War.
Meanwhile, our economy remains the most dynamic on Earth; our businesses the most innovative. Each year, we grow more energy independent. From Europe to Asia, we are the hub of alliances unrivalled in the history of nations. America continues to attract striving immigrants. The values of our founding inspire leaders in parliaments and new movements in public squares around the globe.And when a typhoon hits the Philippines, or girls are kidnapped in Nigeria, or masked men occupy a building in Ukraine – it is America that the world looks to for help. The United States is the one indispensable nation. That has been true for the century passed, and will likely be true for the century to come. But the world is changing with accelerating speed." (
President Obama
)
"It was 1996 and
Joanna Rakoff
was 23. After abandoning her plan to become an academic, she found herself, like many other young liberal arts grads with literary aspirations, working as an assistant in book publishing. 'There were hundreds of us, thousands of us, carefully dressing in the grey morning light of Brooklyn, Queens, the Lower East Side, leaving our apartments weighed down by tote bags heavy with manuscripts,' Ms. Rakoff writes in
My Salinger Year
, her new memoir that comes out next week about the year she spent as an assistant at Harold Ober Associates, a literary agency best known for representing J.D. Salinger. One of Ms. Rakoff's tasks was to respond to the steady stream of fan mail for the legendarily reclusive author. Ms. Rakoff was given a typed-up form letter from 1963 to copy, informing the fans that the author did not wish to get letters from readers.
The letters, many of them handwritten, were personal and passionate. There were old men who had served with the author in the war and young people discovering the hypocrisy of the real world for the first time. Ms. Rakoff went off script and began to write back, giving the fans her own advice and opinions, mediating between Salinger and his fans. Although Salinger's larger-than-life presence, or really absence, casts a shadow over
My Salinger Year
, the book is really about first jobs and navigating adulthood. Ms. Rakoff's life had shifted. Instead of moving to Berkeley to be with her college boyfriend, she lived with a socialist would-be author in an apartment without a kitchen sink in Williamsburg, which was then in the early stages of gentrification. 'That time in your life is a really hard moment,' Ms. Rakoff told me over tea in her airy apartment in Cambridge on a recent afternoon.'You're so clueless and don't yet have your own sense of agency.'
My Salinger Year
is a book that Ms. Rakoff, who mostly writes fiction and journalistic essays, had been asked to write for years come naturally to her." (
Observer
)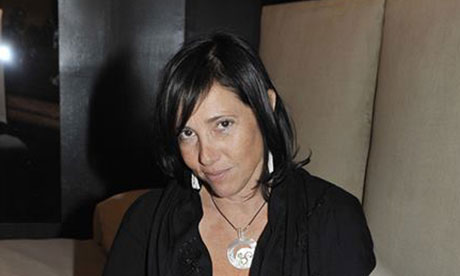 "One
Jasper of South Africa
is currently under observation at LARS. Dark, slim and 33 Jasper says he is in the United States to find a wife. He says his understanding of a 'relationship' is that the woman takes care of the food, and the man builds a house. He described how he enlarged his mother's kitchen, back home, with walls of bundled reeds.
...
He chattered excitedly telling me how there's a girl he likes, 'I'm hunting for a wife, you know?' But he fell off his scooter right in front of her and now she no longer replies to his texts. I, however, was fixated by his footwear, and I couldn't help myself from asking him about the very strange looking shoes, like woven rubber baskets, 'Are those made from truck tires?' Jasper nodded yes, they were. 'Did you make them yourself?' I was stunned. 'Yes!' He smiled proudly. After recovering my breath, I said, 'In this country, no one will be expecting you to build them a house of reeds, but the ladies do care about shoes. Go get yourself some sneakers ASAP!!' 'But these will last forever!' Jasper implored. I used my minimal Swahili on him (because I don't know any Zulu!) and told him, 'Mass Mali' (sp?) Which means, 'Take them away!!!'" (Christina Oxenberg)
"You could argue that in agreeing to participate in an HBO documentary called
Monica in Black and White
I had signed up to be shamed and publicly humiliated yet again. You might even think I would have been inured to humiliation. This encounter at Cooper Union, after all, paled in comparison with the 445-page Starr Report, which was the culmination of independent counsel Kenneth Starr's four-year investigation of the Clinton White House. It included chapter and verse about my intimate sexual activities, along with transcripts of audiotapes that chronicled many of my private conversations. But the 'B.J. Queen' question—which was included in the show when it aired on HBO in 2002—sat with me for a long time after the audience left and the taping wrapped.True, this wasn't the first time I'd been stigmatized for my affair with
Bill Clinton
. But never had I been so directly confronted, one-on-one, with such a crass characterization. One of the unintended consequences of my agreeing to put myself out there and to try to tell the truth had been that shame would once again be hung around my neck like a scarlet-
A
albatross. Believe me, once it's on, it is a bitch to take off.
Had that awkward moment at Cooper Union aired only a few years later, with the advent of social media, the humiliation would have been even more devastating. That clip would have gone viral on Twitter, YouTube, Facebook, TMZ, Gawker. It would have become a meme of its own on Tumblr. The viralness itself would have merited mention on the Daily Beast and Huffington Post. As it was, it was viral enough, and, thanks to the all-encompassing nature of the Web, you can, 12 years later, watch it all day long on YouTube if you want to (but I really hope you have better things to do with your time). I know I'm not alone when it comes to public humiliation. No one, it seems, can escape the unforgiving gaze of the Internet, where gossip, half-truths, and lies take root and fester." (
Monica Lewinsky
)
"On a Monday afternoon in May,
Adelle Waldman
is drinking an S. Pellegrino at a coffee shop on the south side of Fort Greene Park, wearing pronounced Warby Parker glasses, shifting a lot in her seat, nervously cutting herself off, pausing to think about what she's just said, jumping through topics.
The Love Affairs of Nathaniel P.
, her debut novel, came out in paperback on May 6, and tonight, Warby Parker is throwing a party to celebrate its release. On the day the book came out in paperback, she also released
New Year's: Nathaniel P. as Seen Through the Eyes of His Friend Aurit
, a Kindle Single whose title is helpfully literal. I felt exposed when I read
The Love Affairs of Nathaniel P
. There are some things in it that I didn't think men would admit to themselves or their therapists, but especially not to a woman. After I read it, my then-girlfriend nervously asked me if it was all accurate. My mom said she hated all of the characters. Who were the men she spoke to for research for the book who were spilling my secrets? How could a woman read this book and be comfortable with me or any man who resembled Nate? So I wanted to ask her about that and some other stuff." (
TheAwl
)
"
Robert De Niro
has revealed that his dad was gay. The actor, whose parents divorced when he was 3, says in a soon-to-air HBO documentary that he knew as a young man that artist Robert De Niro Sr. was gay. He also tells Out magazine, 'I wish we had spoken about it much more. My mother didn't want to talk about things in general.' He says it was his duty to talk about his dad's life. 'I felt obligated. It was my responsibility to make a documentary about him,' he said. De Niro Sr. died in 1993." (
P6)