"While the al-Houthi movement struggles to manage multiple regional challenges to its north, its rise to power in Yemen is a setback for Saudi Arabia on its southern flank. After the fall of the Yemeni government, Riyadh will have to capitalize on the al-Houthis' need for political and financial support to re-establish its influence in the country. But because Iran is trying to fill that support gap, too, Yemen has become another battleground where the two sectarian rivals will struggle against one another ... While the Saudis would prefer not to have al-Houthi control of such a large piece of Yemen so close to their border, the situation seems to be the best outcome in a situation where all options are bad — as long as the al-Houthis do not start pushing northward ... The al-Houthis find themselves in a situation fairly similar to that of Hezbollah in Lebanon. Both groups are the biggest force in their respective countries, but they exist within political and demographic conditions that keep them from running their countries alone. " (
STRATFOR
)
Credit

Mohammed Huwais/Agence France-Presse — Getty Images
"
Prices for crude oil
rose about 4 percent on Thursday over concerns that the fighting in Yemen might affect the passage of tankers through the Bab el Mandeb strait, a narrow chokepoint between Yemen and Africa that is the entrance to the Red Sea. Along with Iraq, Libya and Syria, Yemen is the fourth Arab nation where an attempt to build a new democracy has been consumed by civil conflict, regional proxy wars and the expansion of extremist groups like the Islamic State and Al Qaeda.
The Houthi leadership, which hails from northern Yemen, practices a variant of Shiite Islam, the religion of the Iranian theocracy. Saudi Arabia, the region's Sunni Muslim power, is backing forces loyal to President Abdu Rabbu Mansour Hadi, who has fled the capital, Sana, and has taken refuge among his supporters in the south. The Saudi Arabian-led military intervention immediately raised the threat that Iran might retaliate by increasing its own support for the Houthis with money and weapons — as Tehran has in the past — or with a more active military role, escalating the violence. But the struggle for Yemen is more than merely a sectarian conflict or a regional proxy war, in part because of the singular role of Ali Abudullah Saleh, the country's former strongman ... In Lausanne, Switzerland, where he is meeting with Iran's foreign minister to wrap up a nuclear accord, Secretary of State John Kerry held a conference call on Thursday to discuss the situation in Yemen with the foreign ministers of Saudi Arabia, the United Arab Emirates, Qatar, Kuwait, Bahrain and Oman. Mr. Kerry 'commended the work of the coalition taking military action against the Houthis,' a State Department official said. The State Department later went out of its way to make public that the American support includes not only intelligence sharing and logistical help but also 'targeting assistance.' Four other Persian Gulf monarchies, Bahrain, Kuwait, Qatar and the United Arab Emirates, joined the Saudi operation, as well as the allied Arab kingdoms of Jordan and Morocco.
Egyptian state news media reported that Cairo was also providing undefined political and military support. The Egyptian government was consulting with Saudi Arabia about the possibility of providing naval or air support or ground troops as well, the state news media reported."
(NYT
)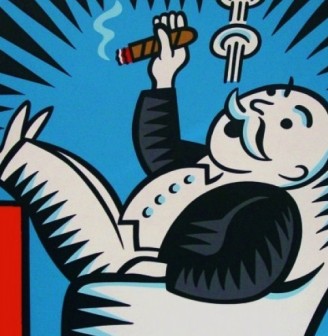 "When
Ashraf Ghani
, the president of
Afghanistan
, stepped up to speak at a formal dinner in his honor this week at the State Department, he looked out at a room of familiar faces, a fact he quickly made clear. He referred to
Madeleine K. Albright
, seated beside him, as his 'mentor.' He called Secretary of State
John Kerry
, the host, 'a remarkable friend of Afghanistan.' He joked that retired Gen.
David H. Petraeus
, who sat one table over, rarely slept while commanding American forces in Afghanistan. 'I need glasses to see everybody,' he said. The ties that bound Mr. Ghani to many of the dinner guests on Tuesday reflected a little-noticed story in America's longest war: After more than 13 years of nation-building in Afghanistan, much of the American national security establishment is intimately familiar with many of the nation's most senior officials, Mr. Ghani foremost among them, and loath to see a hasty withdrawal lead to a repeat of what has happened in Iraq. Mr. Ghani and many of his advisers also know the United States well, and they decided to thank soldiers for their sacrifices, and taxpayers for the billions spent to aid Afghanistan in every speech Mr. Ghani gave in Washington, officials from both countries said. But American officials helped the Afghans choreograph some of the more poignant touches, such as inviting the widow of an American general killed in Kabul last year by an Afghan soldier to a speech Mr. Ghani delivered on Monday at the Pentagon, allowing the Afghan leader to thank her publicly for her family's sacrifice. There was also behind-the-scenes lobbying, and not all of it came for free. Shortly after taking office in September, Mr. Ghani's government hired the Podesta Group for $50,000 a month to lobby on behalf of Afghanistan and help with public relations, according to filings with the Justice Department. One of the founders of the firm is
John D. Podesta
, who served as counselor to Mr. Obama and represented the administration at Mr. Ghani's inauguration. Mr. Podesta is no longer involved with the firm.
Mr. Podesta, in fact, was one of the 14 dinner guests on Tuesday to whom Mr. Ghani referred by name in his remarks. "
(NYT
)
By Brian Snyder/AFP/Pool/Getty Images.
"The site of the talks, the Beau-Rivage Palace Hotel, is famous for being the location of one other historic agreement, namely the Treaty of Lausanne in 1923 between the Ottoman Empire and its World War I adversaries, which lead to the breakup of that empire and the creation of modern Turkey. It is perhaps the most opulent hotel so far chosen by the delegations as a site for negotiations, and recalls an era when men in top hats and tails, and not those in robes in turbans, gathered in its banquet rooms to decide the fate of the world. It was also blessed with auspicious spring-like weather that lifted the mood of negotiators and media representatives and even encouraged Kerry to go biking—in full racing gear—and to have relaxing
tête-à-têtes
with the Russian delegation on a terrace overlooking the lake. The sense of déjà vu—a different and nicer location but the same cast of characters, both in the delegations and in the media covering the talks—was acute. It was also a sense most would rather not repeat, but the signals—from both the Iranian team and the U.S.—over the first days were that, contrary to some expectations, no political agreement was likely to be forthcoming on Friday, the last day of the talks and New Year's Eve for the Persians. Word circulating the Rivage was also that (SecState
John) Kerry
would return to Washington before the weekend, or maybe on the weekend, to fulfill obligations there. Zarif et al would return to Tehran to toast—non-alcoholically, of course—the year 1394, and all the delegations party to the talks; their foreign ministers would reconvene sometime in the following days, past the congressional deadline but before the administration's, to hammer out a deal before April Fool's Day. With the Iran nuclear talks redux, by now in their 18th month (previous talks, in fits and starts, have been ongoing for a dozen years), it seems that hope always springs eternal ... In background briefings and in off-the-cuff remarks, and even in public statements by officials, a general sense of relative optimism might have allowed a conclusion that most of the political issues have been resolved,, with the glaring exceptions of Iran's nuclear R&D future (or more specifically the "D" part of R&D), and sanctions relief (or more specifically, the U.N. Security Council sanctions, which Iran insists, and Zarif reiterated in an interview with Ann Curry of NBC News in Montreux, must be removed immediately in the event there is a deal). Iranian reporters took a different signal that something good was about to happen: one reporter shouted a question at Zarif as he walked out of a meeting with Kerry on the eve of the last day. '
Shir ya
…' Lion or . . . ? The Persian expression is 'Lion or fox?'—the reporter didn't want to insult by even uttering the word "fox," but Zarif knew what she meant. 'We're always the lion,' he said, 'and on Nowruz, all Iranians will be lions."" (
VanityFair
)
Credit

Jonathan Ernst/Reuters
"Over an elegant dinner at his official residence Monday night, Ron Dermer, the Israeli ambassador to the United States, tried to reassure a group of congressional Democrats that the dramatic public break between
President Obama
and Prime Minister
Benjamin Netanyahu
was nothing more than a passing disagreement. Every American president since Harry S. Truman has had differences with
Israel
, Mr. Dermer told the group, and they always work themselves out. Representative
Steve Israel,
Democrat of New York, who initiated and organized the dinner, said,'What people need to do right now is read a little bit of history, take a deep breath and relax, because every administration has had moments of tension with
Israel
, and it's always forgotten.' The gathering was part of a bid by Mr. Dermer, 43, the American-born former Republican operative who is so close to Mr. Netanyahu that he is often referred to as 'Bibi's brain,' to smooth tensions that have flared up in recent weeks between the United States and Israel. But an apology tour it is not. If anything, Mr. Dermer is intensifying his efforts to thwart the nuclear deal with
Iran
that Mr. Obama is working hard to close within days ... The outreach comes as some administration officials and members of Congress have privately said Mr. Dermer's standing has been so tarnished by recent events that he can no longer be effective in his post.
Richard LeBaron
, the former American ambassador to Kuwait and a former deputy chief of mission at the American Embassy in Tel Aviv, said the speech episode was a mistake that had rendered Mr. Dermer 'damaged goods,' and
'practically persona non grata
among senior policy makers' in the United States government. 'It was poor judgment, and it was poor judgment affecting the relationship with the most important country that has a partnership with Israel,' said Mr. LeBaron, adding that as a former ambassador, he would expect to have been sent home for a similar infraction. 'If he's not gone within a month, it's another indicator that Netanyahu is only out for political advantage and is not serious about repairing relations.' But Mr. Dermer has told friends that he has no intention of leaving, saying he is as determined as ever to do his job and that quitting would do nothing to bridge the divide between the two countries.Mr. Dermer did not respond to requests to be interviewed for this article." (
NYT
)
"A host of Hollywood moguls turned out to celebrate
Brian Grazer
's new book based on curiosity.
The Imagine Entertainment co-founder and producer of 'A Beautiful Mind,' '
Empire
' and '24' is releasing 'A Curious Mind,' about his meetings with interesting people. At an event hosted by
Bob Iger
,
Jimmy Iovine
and Bobby Kotick, Grazer was fêted by guests including
Ari Emanuel
,
Les Moonves
,
Brad Grey
, Jim Burke,
Ron Meyer
, Jim Wiatt,
Brett Ratner
and
Steve Bing
." (
Emily Smith)
Keith Fox, Paul Kelterborn, and Christopher Tepper.
"
Last night Beth DeWoody gave a reception at her Gracie Square apartment
for guests to learn more about the proposed (and almost a-building) New York City AIDS Memorial that will be ready for public viewing by December of this year. It will be located in the heart of Greenwich Village. The memorial is the brainchild of
Paul Kelterborn
and
Christopher Tepper.
The reception was called for 6 to 8. I got there at 7.
Bill Rudin
and
Eric Rudin
were there. The Rudin Family has had a big hand in this project. Beth spoke of those days in the 1980s when AIDS was devastating the population of men who were gay. Many of them were in their 20s and 30s. To this day, there are many who lament the tremendous creative talent that was lost. Christopher Tepper, who with Mr. Kelterborn, created the project told the guests how he is of the generation that followed who knew nothing about the catastrophe and how it happened. When he learned about it from reading, he realized that there needed to be a memorial to
remind
people. The two men put together an organization that could make this happen. They prevailed upon
Keith Fox,
who runs Phaidon Press to head the board. Fox told the guests that at that point there was no board. Nevertheless, they've raised five million. They're ready to go. They need another $500,000."
(NYSD
)