"
Although the crisis in Ukraine continues to focus attention on Russia's western border, Moscow is seeking to exploit a more lucrative prize along its vast northern frontage: the Arctic Circle. Melting ice has opened up new transit routes and revealed previously inaccessible oil and mineral deposits. Facing a year of harsh economic constraints, securing exploitable energy reserves remains a top priority for Moscow. The planned militarization of the Arctic is already underway, and funding is secured through 2015 (the Ministry of Defense was the only Kremlin ministry not to be curtailed in the most recent budget.) With Russia aiming to consolidate its strength by the end of the year, surrounding countries are already reassessing their positions in the face of an overwhelming regional force.
Russia's traditional view of the outside world is colored by a deep sense of insecurity and paranoia. This is best exemplified by the events in Ukraine, where the Kremlin acted to preserve its traditional geographic bulwark against the West. This pattern of protectionism is also apparent in Moscow's current understanding and approach to the situation in the Arctic. Of the
eight countries of the Arctic Council
, five are members of NATO, fueling Russia's suspicion that opposing forces are massing against it. Although friction with Kiev and the West has overshadowed Russia's military build-up in the Arctic, Moscow's long-term ambitions for the region are making other Arctic countries nervous, Norway in particular.
Russia is interested in the Arctic for a number of reasons, though natural resources and pure geopolitical imperatives are the major driving forces behind Moscow's thinking. The Arctic contains an estimated 30 percent of the world's undiscovered natural gas and 13 percent of its undiscovered oil reserves, regarded by Moscow as
important sources of foreign investment
that are critical to the country's economic development. The Northern Sea Route from East Asia to Europe via the Arctic Ocean provides another economic opportunity for developing infrastructure in northern Russia.
These resources and transit lanes, however, are also attractive to other Arctic countries, potentially turning the region into a political battleground. The U.N. Convention on the Law of the Sea regulates ownership of the Arctic, allowing for exclusive economic zones stretching 200 miles from land and even further if undersea resources sit on a continental shelf. Inhospitable conditions made previous boundary disputes futile, so the Arctic interior remains open to territorial claims and disputes. The interest expressed by other countries feeds Russia's determination to make its role as a central Arctic nation clear by any means possible, including the use of military pressure." (STRAFOR)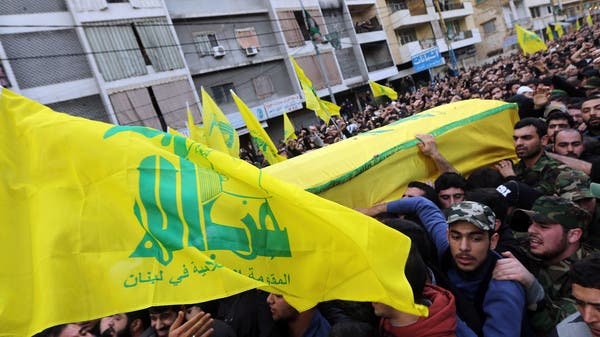 "
Israel Tuesday, Jan. 20, used Western and Arab media outlets for 'clarification' to Tehran of the purpose of its air strike over the Golan Sunday, asserting that Revolutionary Guards Gen. Mohammad 'Ali Allah Dadi and his staff of five were not known to be traveling in the Hizballah convoy and were not the target.
'We thought we were hitting an enemy field unit that was on its way to carry out an attack on us at the frontier fence,' a senior security official in Tel Aviv informed the media. 'We went on the alert, we spotted the vehicle, identified it as an enemy vehicle and took the shot,' he said, adding: "We saw this as a limited tactical operation.' This semi-apology, say
DEBKA
file
's military and intelligence sources, was intended to tell Tehran that had Israeli intelligence identified the group of high-ranking Iranian officers in the Golan convoy, the air strike would have been called off. There was no reason why an intelligence mistake should cause a broad or even a limited military showdown between Iran and Israel, was the implied message.
Asked if Israel was expecting Iranian or Hizballah retribution, the Israeli security source answered: 'A response is almost certain, but none of the parties is seeking escalation.'
Sharp US intervention was almost certainly behind Israel's embarrassing 'clarification.' The Obama administration feared the Golan air strike might snowball into a full-scale military confrontation with Iran and Hizballah settling their scores with Israel. The ongoing nuclear talks between Iran and the six world powers would then be abruptly interrupted and possibly break down.
Obama administration officials may well have informed Prime Minister Binyamin Netanyahu that, according to information reaching US intelligence, Iran and Hizballah were spoiling for revenge and all-out war might be impossible to hold back.
DEBKA
file
's military sources are far from sure that Tehran will accept Israel's lame excuses for the death of a senior general. They might choose not to believe that the OC of Israel's Northern Command, Maj. Gen. Aviv Kochavi, until recently chief of military intelligence (AMAN) and well versed in the arenas shared by Israel, Iran and Hizballah, would have mistaken the figures traveling in the Golan convoy. All the same, in an effort to de-escalate the crisis, Israel has gone to the lengths of publicly owning up to a fiasco of its intelligence and a mistaken military operation.By this climb-down for Tehran's benefit, the prime minister and defense minister are bound to be held to account at home for failing to provide back-up for Israel's armed forces and intelligence." (
DEBKA
)
"
The Sundance Television Festival this is not.
That snarky, small-screen nickname is nonetheless being tossed around by some of the Hollywood attendees who are gathering here for the 31st
Sundance Film Festival
, which starts on Thursday. The reason: Like the rest of moviedom, the independent-film world is grappling with the incursion of television as a creative and financial force.
Independent film used to define the cutting edge in entertainment, but the indie crowd has lately ceded ground to television, which is turning out risk-taking shows like Amazon's 'Transparent,' created by a Sundance film alumna. A vast majority of the 123 movies that will play Sundance this year will end up finding an audience not in a theater but on a video-on-demand system.
The shift leaves Sundance, longtime attendees say, on the edge of an identity crisis. The festival, fiercely proud of its heritage as America's foremost showcase for independent cinema, is working to hold on to that identity. At the same time, it is tentatively embracing an art form, television, in which innovation and energy abound.
In other words, it is trying to remain relevant.
The signs of this push and pull are everywhere, starting with
"Animals,"
an independently produced and financed television series. The first two animated episodes, about lovelorn New York rats and gender-questioning pigeons, will make their debut at Sundance on Monday as a special event. Moreover, 'Animals' is hoping to use the festival to land a distributor — a first for a television series, Sundance staff members said.
A TV show being shopped at Sundance? It is not as strange as it sounds, at a time when analysts estimate that digital and video-on-demand services are replacing art houses as the primary outlet for more than 90 percent of independent films. The most active Sundance buyers this year are expected to include distributors that tend to lean on video on demand, like IFC, Magnolia and Radius-TWC, the boutique division of the boutique Weinstein Company." (NYT)
"
Major donors are ready to announce huge financial commitments to Hillary Clinton as soon as she announces a second run for the White House, according to Clinton allies and Democratic fundraisers.
The Clinton team wants to build excitement about her campaign launch, which is expected in March or April. The money blitz would be a show of Clinton's strength meant to scare away potential primary rivals. '
The floodgates are going to open immediately, and there's going to be a rush to get on the team,' said Don Peebles, the real estate mogul who served on President Obama's national finance committee. "There's nobody in the Democratic Party who can match her. Not even close' '
It's going to be like nothing you've seen,' added one top Democratic donor, who supported both of Obama's presidential campaigns and plans to throw big support behind Clinton. 'The numbers will be astounding.'
The wide consensus among Clinton insiders is that Dennis Cheng, who serves as the chief development officer at the Clinton Foundation and worked on her finance team in her 2008 campaign, would take on the role.
Democratic fundraisers say big donors are more likely to get behind Clinton than Sen. Elizabeth Warren (D-Mass.), a favorite among progressives, who has attacked Wall Street interests that can be big players in Democratic politics. '
The bundler class is less likely to get behind her,' said one top Democratic fundraiser. '
The Hillary supporters that were there in 2008 will be there for her again,' one top fundraiser said. 'And most of the Obama supporters will be there as well because they're appreciative of what she did and what President Clinton did to support President Obama.'
Clinton will, "do a good job of having strong out of the gate numbers," the fundraiser predicted. 'Her campaign is going to blow through what they did in 2008.'
One top donor pointed to several reasons for the confidence.
Democrats reeling from the big loss they faced in the midterm elections are anxious to turn the tide.
And there is excitement in parts of the donor class about electing the first woman president. '
It's the kind of support I saw back in 2008 around Obama,' one fundraiser said.
Clinton is also busy considering who to have run the finances of her would-be campaign." (TheHill)
"
In the Oct. 22, 2012, debate, Obama made breezy comments about how al-Qaida's core leadership had been 'decimated,' but a somber Romney had it exactly right: 'It's really not on the run. It's certainly not hiding. This is a group that is now involved in 10 or 12 countries, and it presents an enormous threat to our friends, to the world, to America long term, and we must have a comprehensive strategy to help reject this kind of extremism.'
It was a devastating exchange, in hindsight. And it was compounded by Obama's glib claim that he had been right to pull U.S. troops out of Iraq in 2011: 'What I would not have done is left 10,000 troops in Iraq that would tie us down. That certainly would not help us in the Middle East.' We can see now that Obama was wrong. He has been forced to rush thousands of troops back to Iraq to deal with a crisis that might have been avoided if wiser policies had been followed. Although Romney was correct about al-Qaida, he was wrong about Iran. He dismissed Obama's strategy of engagement, said he wouldn't need congressional authorization to strike Iran militarily, and warned of the threat of an Iranian nuclear weapon: "We can't afford to wait much longer, and we certainly can't afford to wait through four more years of an Obama administration. By then it will be far too late.' That was too militaristic: By the last debate, Romney had softened his tone but still seemed to take his policy cues from Israeli Prime Minister
Benjamin Netanyahu
. Clinton also appears to be ready to run against elements of Obama's foreign policy. Some White House officials chafed at this fratricide in her 2014 memoir, 'Hard Choices.' When I reviewed the book last year, I listed a series of issues where 'Clinton displayed good judgment as secretary of state and understood some important issues earlier than her boss, President Obama.' Among Clinton's prescient moments was her early embrace in 2009 of what became the 'pivot' to Asia; her caution about dumping President
Hosni Mubarak
in Egypt in 2011; her support for arming the Syrian opposition in 2012 after the breakdown of U.N. mediation efforts; and her early warning in 2013 that trouble was ahead with Russian President
Vladimir Putin
. Needless to say, this laundry list of how Clinton got it right did not please the Obama White House.
Finally, there's the peculiar problem of Jeb Bush. If he gets the Republican nomination, he may have to run against the foreign policies of both Obama and his own brother, George W. Bush. Because Bush's invasion of Iraq in 2003 is now so widely judged to have been a mistake, it will be an early priority for his brother to assure the country that he wouldn't be similarly reckless." (David Ignatius)
DPC, Joan Schenkar, and Christopher Walling at Michael's.
"S
ince it was Wednesday, it was Michael's for me,
which was jammed as expected. I had lunch with two friends who were meeting each other for the first time as well as lunching at Michael's for the first time:
Joan Schenkar
, author of biographies of
Dolly Wilde
('Truly Wilde; The Unsettling Story of Dolly Wilde, Oscar's Unusual Niece' and 'The Talented Miss Highsmith' about author
Patricia Highsmith
who wrote 'The Talented Mr. Ripley'); and my other guest
Christopher Walling
, the jewelry designer who has salons here in New York and in Aspen.
I introduced them because of a common interest they shared. Joan lives here and in Paris, and Christopher's late mother was born in Paris as was he. During WWII, his mother had been arrested by the Nazis who accused her of being a British spy, and imprisoned her in Ravensbruck where she was near the end when the prisoners were freed.
Christopher told us how he knew
Janet Flanner
who for years wrote a 'letter from Paris' (which is the name of Joan's new column) for the
New Yorker
under the nom de plume of
Genet
. Flanner told Christopher that she was present when the freed French women from Ravensbruck returned to Paris by train. There was a vast crowd out to greet them but there was utter silence in the Gare du Nord ('or Gare de l'Est') as the train arrived, and then, as the women began to disembark, the entire place broke out singing the '
Marsellaise."
Flanner, he told us, described the moment so realistically that he felt that he was absolutely there. His mother was on that train.
A few tables away there was another interesting conversation
going on which I was not privy to of course, but had to be interesting. And that was
Charles Spencer, Earl Spencer
,
Princess Diana's
brother, who was lunching with reporter
Diane Clehane
and publicist
Judith Twersky
. Spencer as you may know has written a book called 'Killer of the King; The Men Who Dared to Execute Charles I' and is in town publicizing it, which I mentioned on yesterday's Diary.
Lord Spencer is known to most of us because of his world famous sister, but in fact he is a prolific historian, a thoroughly modern British aristocrat, who manages the family estates and pursues his work as a writer/historian.
Surprisingly he lives part of the time at his home in London, at Althorp, the ancestral seat of the Spencers for the past 500 years, in Northamptonshire, and part of the time in Los Angeles in Pacific Palisades with his wife
Karen,
who is a native. It's not really surprising in that LA has long been a popular spot to settle for the Brits. Many of them are drawn to it by the entertainment industry, but the climate and way of life quickly becomes irresistible." (NYSD)