"On March, midway through her set-piece cross-examination at the phone-hacking trial, as she explained her campaigning style of journalism,
Rebekah Brooks
said: 'When we did those campaigns we had to be above the law ... I mean within the law.' It was an uncharacteristic slip, perhaps the only one in three weeks in the witness box at the Old Bailey in London. Although she sometimes looked pale or tired, the former tabloid editor had an answer for every question. In a structured timeline delivered by her counsel, Jonathan Laidlaw QC, the jury was given almost a week-long summary of her career, from secretary to features writer, all the way up to the top of the most powerful publisher in British newspapers. Full disclosure was the tone. Brooks never closed down under pressure, only opened up: about the 'car crash' of her love life; about the unnecessarily cruel front pages she had published about the boxer Frank Bruno or the former Labour MP
Clare Short
; about her professional oversights, such as missing the scoop on MPs' expenses. Talking of the 'not-so-nice side of the business,' she even gently joshed Mr.
Justice Saunders
about a 'kiss and tell' about a high court judge. Her other disclosures were more piteous. Tears welled in Brooks's eyes as she described the conception of her daughter,
Scarlett
, in April 2011
—
when she was under threat of imminent arrest
—
through the surrogacy of her cousin. When her mother,
Deborah Weir,
snapped during questions by the Crown prosecutor Andrew Edis QC about the texts she had shared with her daughter around the time of her arrest ('It was quite traumatic for me as well as Rebekah!') Brooks held her head in her hands. But she was never angry, nor did she show any darker side." (
TNR
)
"As Israel's war on the Gaza Strip continues amid Hamas rocket fire into Israel—a conflict that has, this time around, cost the lives of at least 270 (largely civilian) Palestinians and two Israelis—and swells into the present ground invasion, it bears mentioning that the current conflict between Israel and Hamas is deeply personal—for the leaders on each side. Before
Benjamin Netanyahu
tried to cripple Hamas, he, in fact, attempted to assassinate its leader. But in botching the operation, the Mossad created bitter enmity between the two men at the center of the conflict. The year was 1997; the place was Amman, Jordan. Israel had identified the little-known Hamas operative
Khalid Mishal
, then 41, as a likely future leader of the movement. When Netanyahu, then in his first term as prime minister, called for a list of Hamas targets to avenge a series of suicide bombings in Jerusalem, he is said to have personally placed the bull's-eye on Mishal, overruling intelligence advice that a more high-profile Hamas operative should be taken out. The plan was absurdly complicated. Instead of the clean snatch or sniper shot at which the Mossad excelled, it called for an Israeli agent to sidle past Mishal as he arrived for work at his Amman office. That agent was to create a kerfuffle by popping a pre-shaken can of soda while an accomplice would amble past in the opposite direction, using a special device to deposit a slow-acting killer drug in the distracted Mishal's ear. The idea was that Mishal would go about the rest of his day and would respond to a feeling of tiredness by taking a nap—from which he would never awake. The drug was a powerful derivative of the surgical painkiller fentanyl, which the Israelis expected would dissipate so quickly in Mishal's body that there would be no trace of it by the time a postmortem was done. The plot succeeded as spectacularly as it failed. The poison was in Mishal's ear, but his two bodyguards witnessed the attack and one of them gave chase, capturing the two Mossad men after all three engaged in bloody hand-to-hand combat.
Their capture forced Netanyahu to fess up to a furious
King Hussein
of Jordan. The monarch had gone out on a limb, signing a peace treaty with Israel against the wishes of his people; and he was exceptionally irritated by Netanyahu's behavior as prime minister. Now the Israeli leader's resort to cloak-and-dagger games in the streets of the Jordanian capital had presented him with the exquisite pleasure, for an Arab leader dealing with his Israeli counterpart, of having two Israeli prisoners to barter for an outcome that would humiliate Israel. The poison did its job—within hours Mishal was at death's door. Warning that if Mishal died, the Mossad duo would be hanged, the king called in the big guns—then U.S. president
Bill Clinton
and his Middle East team. Hussein's two demands were extraordinary: he required the Israelis to cough up a vial of the antidote to the poison, the only means of saving Mishal's life; he insisted that Netanyahu order the immediate release, from Israeli prisons, of a number of Palestinian prisoners, including the ailing
Sheik Ahmed Yassin
, the wheelchair-confined founder and spiritual leader of Hamas who was one of Israel's most notable Palestinians in their custody. The big names in the Clinton White House were involved—
Sandy Berger
,
Dennis Ross
, and
Bruce Riedel
. But in researching a book on the crisis and its impact on the Hamas leadership, I was told that this was one of those rare occasions when none of the president's men would support Netanyahu—he was told there could be no face-saving, he would have to deliver on both of
King Hussein's
demands. Mishal was saved—with literally only hours to spare—and, within Hamas, he was anointed as 'the man who wouldn't die.' He became the leader of the organization, after Israel assassinated Yassin in 2004 (and his successor, Abdel Rantisi, a month later), always based outside the occupied territories, but the first in the movement to take control of all wings—political and military, inside and outside." (
VanityFair
)
"
Remembering. Elaine Stritch
died early yesterday at her home in Birmingham, Michigan. Stritch, who grew up in Michigan, came here to New York when she was in her early 20s to have a career as an actress. Her talent took her all over the world, and to the heights of New York's theatre where she learned everything her talent would need to become one of the great great performers of our era. She'd retired to Michigan sensibly but reluctantly only a couple of years ago. One could see that no matter how sensible the decision to
leave,
she was always back in town if she had any reason to be here, trouper that she was. I can say I knew Elaine, although really only from being in her company – usually with
Liz Smith
. Liz and she had been friends for the better part of sixty years or more. And although I never got to know her on a personal level, I learned so much about from Liz, and from
Peter Rogers
, and another friend of Stritch's who happened to be a college mate of mine,
Bob DiNapoli
, that the combination of being in her company, hearing her friends talk about her, and watching her perform, I felt I knew her.
She lived to be on that stage.
At the end it was very hard to leave it, and she wasn't shy about demonstrating that. It had been a great pleasure watching her perform -- aside from her ability to amuse -- because she was the consummate pro. She had learned from the greats who came before, and she became one herself. " (
NYSD
)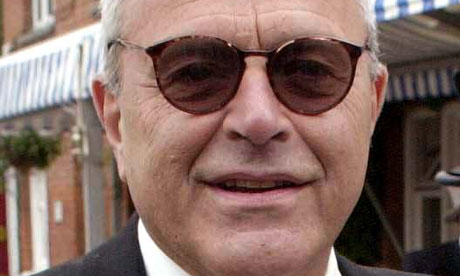 "My wonderful German Fraulein once told me that I would break a few hearts when I got older. What she didn't tell me was how often my heart would break when I got really old, like right now. Couple of weeks ago I had dinner with the prettiest girl in London,
Georgie Wells
. I introduced her around as the future
Mrs. Taki
. She played along. The fact that I've been happily married for more than 40 years is beside the point, and a very bourgeois point to boot. If Ms. Wells gives me the go-ahead, things can change overnight. In the meantime I'm up in Gstaad, watching some cows billing and cooing while I think of young women and a distant past. Last week on board a gin palace two fellow guests were
Alexander Rocos
and his Chinese wife,
Yuki Tan
. Alex is a hell of a fellow, half Greek half English, and was a
Newsweek
photographer at age 14. He has done quite well, with homes in Athens, London, Beijing, Shanghai, Hong Kong, and Singapore, and he speaks fluent Chinese. But it's his wife and mother of his two children I want to talk about. I had never met her and by the time she arrived on board I was in my cups. I paid her many compliments as one tends to do when drunk, and she laughed and laughed in that particularly Chinese way women of that persuasion tend to do when round-eyes flatter them. Yuki speaks very good English but with a Chinese accent. She also uses American idioms that I find endearing. The next day on our way to the cave where St. Paul lived and preached, I told her to cover up, as monks might mistake her for a boy and kidnap her. (She has a very sexy boyish figure.) 'Shut your trap,' she answered, 'you talk too much, and even talk underwater.' This was because I had made gurgling sounds while swimming under her and inspecting her. Hubby Alex made the situation worse because he falsely claimed she had cried out 'Taki' in the middle of the night." (
Taki
)
"
New York
's executive editor
John Homans
is leaving the magazine just shy of his twentieth anniversary for Bloomberg, where he will do something with the soon-to-launch political site that the already got
John Heilemann
and
Mark Halperin
.
New York
editor
Adam Moss
seemed genuinely sad in his newsroom memo, which was
obtained by Capital
." (
Observer
)