"]In the last three presidential elections, the Democratic candidate lost among white working-class (non-college) voters by an average of 22 points. The worst performance came in 2012 when Obama lost this group—once the bulwark of the Democratic coalition—by a staggering 26 points (62-36).
The loss of this key demographic is mitigated to some degree by its shrinking size. The numbers of white working-class voters will probably dip to just 30 percent of all voters by 2020 and 44 percent of white voters. This is a dramatic decline from 1988, when white working-class voters were 54 percent of all voters and almost two-thirds (64 percent) of white voters. Some argue that since the ranks of the white working class are declining, Democrats should simply rely instead on their rising "Obama coalition" of minorities, unmarried and working women, seculars, Millennial generation voters, and educated whites living in more urbanized states. Yet it would be a grave mistake for Democrats to count on this strategy. For one, the Democrat's deficit with working-class whites was the key reason for the G.O.P. landslide in 2010, and could hand the Republicans another big win in the upcoming mid-terms. Despite their declining numbers, white working-class voters will be an ever-present threat to progressives in elections and to progressive governance as long as so many remain so hostile to the party.The Democrats don't need a majority of white working-class voters to come over to their side. But Democrats do need to deny the Repubicans the supermajorities of white working class-voters that they counter-mobilize today. Moreover, broadening the party's appeal to white working-class voters should greatly reduce the threat posed to the Democrats when other constituencies, such as Latinos or younger voters, for example, exhibit only modest turnout, which is particularly a problem during off year elections, or waiver in their support for the Democrats." (
DemocraticStrategist
)
"I was going down to Michael's to meet with the
Quest
editorial staff to discuss upcoming issues. Michael's was very busy and very noisy with the verbal excitement bouncing off every art-covered wall. In the table in front of us was
Susan Sarandon,
the actress and ping-pong tycoon with His Holiness, the
Gyalwang Drukpa,
who is head of the world's second largest sect of Buddhism, the Dragon lineage. The Dragon lineage has its biggest following in the nations and Kingdoms of Nepal, Vietnam, Tibet, Ladakh Northern India and Bhutan where it is the state religion. His Holiness, as he is universally called, is one of the 'Super Lama's' of Buddhism, second only to
His Holiness the Dalai Lama
. It was the Dalai Lama who recognized and confirmed His Holiness as the twelfth incarnation of the Dragon lineage when the Drukpa was only three years old ... One of the reasons Sarandon is so drawn to the dynamic Holy man is that he broke the millennia-old prohibition of letting women practice the ancient spiritual art of kung-fu. The BBC did a fine documentary on these so called 'Kung-Fu Nuns.' Several people stopped by the table to say hello to Ms. Sarandon and meet His Holiness, including
Kathie Lee Gifford
,
Judy Cox
and
Sharon Bush
-- who was quick to invite the couple to her box at Saturday Night's
Pastor Joel Osteen
revival at Yankee Stadium -- and the lovely
Maureen Reidy
, the newly installed President of the Paley Center
for Media." (
NYSD
)
"
Peter Brant
and supermodel
Stephanie Seymour's
fashion-obsessed sons
Peter Jr.
and Harry crashed
Monday's CFDA awards
, a source tells us. We're told the decadence-loving heirs arrived at Alice Tully Hall and walked the red carpet uninvited. 'As soon as they were done having their picture taken, they were immediately escorted out,' says a spy. While the brothers missed the ceremony, they did make the after-party rounds, turning up at the 'unofficial' Top of the Standard bash, as well as Dior's event for International Award winner
Raf Simons
at Ladurée.A rep for the Brant brothers claimed, '[They] were invited but there was a ticket mix up at the door so they left. They did not walk the carpet.'" (
P6)
The kind of guy that spends $2k on a passport holder.

Photo: Instagram
"A rich 23-year-old
passed out in his apartment with two naked women
on Saturday night and woke up 12 hours later missing a lot more than his dignity. The sexy thieves, who fixed our victimized Casanova a drink right before his slumber, allegedly made off with his $10,000 Rolex, an iPhone, over ten grand in cash, and a $2,000 passport holder.
Michael Curreri,
who likes to post pictures of himself with fancy cars on Instagram, picked the ladies up at Tao before bringing them back to his Gramercy Park apartment, the New York
Post
reports
. They showered together, as is customary in these arrangements, and then the fateful beverage was served. Police told the
Post
that cases like this are pretty common in Manhattan, but they released a description of the bandits in case anyone has spotted them: One is black, one is white, both have long hair and weigh around 120 pounds, and possess a great eye for expensive passport holders." (
NYMag
)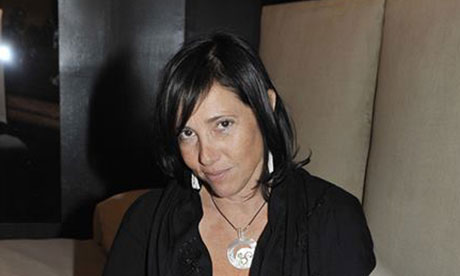 "
It was mid-morning and I was invited out. Night bat that I am I scarcely step outdoors before dusk and instead, especially now as the summer amplifies, I am committed to a nocturnal life and bow down to the polar blast of my a/c. But here was my friend Sunny texting, suggesting an adventure. Yes I replied and searched for my bathing suit, eventually found with a seam of dust at the fold.Sunny pi

...

cked me up in a rumbly pickup truck with kayaks in the bed and we drove to her favorite secret spot. I could sooner reveal the coordinates to an active treasure site, so let's just say we pushed off from a slash of green mangrove tangled shore. I followed Sunny's lead into the emerald water. All around were crystal rods of light and its play on the blue-green tiled seabed with its wittering wavy baroque diamond shapes. I was hypnotized. 'Didja see that?' 'I heard the splash!' This went on all afternoon but I missed every sighting. We paddled in the kayaks and then dove in the water, tumbling and rolling. To swim hard in one direction and then shoot down to the coral bumpy ocean floor was paradise. On the beach we drip-dried, luxuriating in the sun's coddling rays. 'Thanks Sunny,' I said, 'I should really get out during the day more often.'" (Christina Oxenberg)
"
The late afternoon rain cooled off the town somewhat by early evening.
It was a busy one. Down at Cipriani-Wall Street, the Gordon Parks Foundation honored individuals who have contributed their lives to the arts ... Also a musician and a writer,
Gordon Parks
was most famous for his photo essays in the great days of
LIFE Magazine,
and as the director of several films including the 1971 hit film
SHAFT.
They honored
Irvin Mayfield,
the Grammy Award-winning American jazz trumpeter and bandleader. He was introduced by
Soledad O'Brien
; and artist and photographer
Lorna Simpson
, who was introduced by
Leslie Parks
, daughter of Gordon; plus fashion designer
Vera Wang
, who was introduced by
Chelsea Clinton
; and
Ed Zwick
, filmmaker and producer who was introduced by
Adam Gopnik
.
George Lucas and Mellody Hobson
were presented with the first Gordon Parks Patron of the Arts Award.The evening's Co-Chairs included
Alicia Keys, Karl Lagerfeld, Donna Karan, and Kaseem 'Swizz Beatz' Dean.
Dinner Chairs were
Anderson Cooper, Agnes Hsu-Tang and Oscar Tang, Annie Leibowitz, Lisa and Richard Pepler, Peggy Rice, Jed Root, Russell Simmons, Alexander Soros
and
Gerhard Steidl.
" (
NYSD
)
"For guys, the mythology of The Stoner runs deep. There's
Cheech and Chong, Bill and Ted, Harold and Kumar, James Franco and Seth Rogen
, the dudes from
Dude Where's My Car
, and plenty of other stoner bros to round out a
High Times
list of "
13 Great Stoner Movies
." The Stoner Girl appears to be a more elusive creature with a less public history, launching many a debate about the state of
Marijuana and the Modern Lady
. Historically,
it just hasn't been safe for women to go public about pot
. Back in 2000, when
Friends
was still on the air and Jennifer Aniston was America's sweetheart, she
unapologetically came out about enjoying weed
and media outlets proclaimed her image as 'tarnished,' even bringing in unrelated family troubles to the matter. There are things that good girls are supposed to do and marijuana, apparently, isn't one of them. No wonder then that there have been so few movies or TV shows featuring girls getting high. As recently as the 2000s, the only examples you had of lady tokers in pop culture came down to 'retro characters' like Donna and Jackie on
That '70s Show
(who weren't even shown smoking on camera) and Milla Jovovich in
Dazed and Confused
or little-seen indie roles like Anna Faris in her 2007 flick,
Smiley Face
. In 2010 there was, for a moment, a glimmer of hope
as buzz started to build around Best Buds
, a stoner comedy that Natalie Portman would star in and produce. The premise was centered around two female best friends trying to get some pot to their friend before her wedding. But a stoner 'chick flick' proved to be a hard sell
and the project was quietly put back on the shelf. Though the female stoner mostly seemed to exist in a media vacuum a decade ago, women nowadays
are coming out of the smoky shadows and writing their own high histories online." (
Papermag
)