Media-Whore D'Oeuvres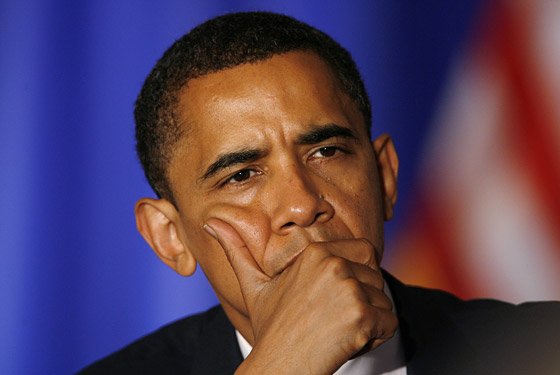 "Over at the indispensable
Cable
, word comes that the White House is now pushing the line that President Obama eschews the notion of 'American decline,' and has even become a devoted reader of
Bob Kagan
. As presidential reading lists go, this is a welcome development. If present trends continue, perhaps the White House communications shop will soon issue a story noting that President Obama is also a reader of Shadow Government? [ed. Dream on! Are you just saying this to bait the anonymous snarky responses that will soon appear in the 'Comments' section? Or are you in denial that the President is much more likely to read
Dan Drezner's
blog? Who, by the way, is funnier than you -- and also doesn't believe in American decline.] All kidding aside, this is a serious issue that merits some scrutiny. On the one hand, President Obama's rhetorical rejection of American decline is significant and welcome, precisely because presidential rhetoric plays a role in forming a nation's character and actions. As I have commented before, if a nation's leadership and citizens start believing the nation is in decline, it risks becoming a self-fulfilling prophecy and infecting the nation's actions." (
Foreignpolicy)
"
President Obama
and
Mitt Romney
are statistically tied in 12 key battleground states that will be critical in determining the outcome of the 2012 general election, according to a USA Today-Gallup swing-state poll released Monday. Romney leads Obama 48 percent to 47 percent in a poll of registered voters in those states, although the survey has a five-point margin of error.
Newt Gingrich
trails the president by 14 points in the swing states, according to the poll. In the same survey in December, during the former House speaker's brief surge to the top of the GOP pack, Gingrich held a three-point lead over the president in those 12 battlegrounds." (
TheHill)
"Sunday's New York Times Style section ran an article by
Brooks Barnes
on the first page, 'Hollywood Fixer Opens His Little Black Book' about
Scotty Bowers
, a man who worked out there from the 1940s through the 1980s as a 'bartender, prostitute and handyman' and has now written the memoir with
Lionel Friedberg:
'Full Service: My Adventures in Hollywood and the Secret Sex Lives of the Stars' (Grove Press). I knew Scotty. Although in all the years I knew him and knew about him, I never knew his last name. I knew about his occupations also, although I never thought to identify one of them as the Times did, as prostitution. 'If,' the reporter added, his stories are 'true.' As if Scotty were the kind of guy who made things up about other people's sex lives. I laughed at that one ... One late weekday afternoon somewhere in the mid-1980s, I happened to be taking the dogs out for their walk when across the road from my house, I saw Scotty packing up his battered pick-up, after a day's work pruning the olive trees of my neighbor, a retired dancer named
Bob Street.
I stopped and was having a chat with him, when he suddenly looked at his watch and said: 'Whoops, it's almost five. I gotta ball a couple over in Brentwood at five o'clock.' I thought I heard him say: balling a couple...but did he really? What?! I had never heard anybody ever say something like that." (
NYSocialDiary
)
"A pair of U.K. tabloids report that a handful of U.S. networks are in a battle to secure the first stateside TV interview with
Pippa Middleton
, the sister of Princess Kate, and sister-in-law of
Prince William
. Middleton is about to start promoting a new book about party planning, so the race is on. While the tabloids all hint that a payout is in the works, another option that networks will put on the table is that of reach. NBC could offer an interview on 'Today,' an appearance on 'Ellen' and perhaps a primetime appearance. ABC could offer a primetime hour, as well as a slot on 'Good Morning America,' etc. For what it is worth, an ABC insider says that the idea of Walters pushing for a 6-figure payout is 'absurd.'" (
TVNewser
)
"'Oh, my God, leave me out of that story,' exclaimed
Judy Taubman
, the super-social wife of the shopping-mall-and-auction-house tycoon
Alfred Taubman
, when I told her I was writing an article on 'the Ladies Who Lunch.' 'People don't do that anymore. Everybody's too busy. Today I made a date with a friend, and I said, 'Do you mind if we skip lunch and go directly to the Neue Galerie?' 'I was never part of it,' insisted
Mica Ertegun
, the society decorator and widow of music-business king
Ahmet Ertegun.
'I was always blessing the ceiling that I had work to do, because the thing I loathed the most is having lunch with a bunch of women—even if they're good friends.' But what about the countless photographs from
Women's Wear Daily
in the 1970s of Ertegun and her late business partner,
Chessy Rayner,
dashing out of fashionable East Side restaurants with
Pat Buckley
and
Nan Kempner
? 'Well, we had to eat,' the pencil-slim Ertegun explained. 'But I never organized women's lunches.' 'First of all, I don't classify myself as a lady who lunches,' snapped
Lynn Wyatt,
the wife of Texas oilman
Oscar Wyatt
and a veteran of the New York-London-Paris-Gstaad social circuit, with a tinge of anger in her drawl. 'I never have liked ladies' lunches that much, because even in Houston I don't like to waste my time.' 'I never went to lunch,' said
Aileen Mehle
, pointing out that she had to make deadlines for her 'Suzy' column in the
New York Post
and, later, W magazine." (
VanityFair
)
"I have always been a foreigner among foreigners in a foreign place. When one has a mixed background such as mine—my father is Greek, my mother is half-Austrian and half-Colombian, and I was born in New York—this is hard to avoid. America was a good place to grow up for someone like me. Being an immigrant among immigrants isn't bad, though I imagine having a true homeland trumps all ... I think we have done quite well in the Swiss village my parents call home, though some of the indigenous folks might disagree. Regardless, I am grateful to the Swiss because I feel very much at home when I am there. Living among the Swiss, Spanish, Italians, English, Belgians, Germans, Arabs, Greeks, and others is only a microcosm of a greater reality, however distasteful this might be for purists. Processing current human migratory patterns isn't easy. Many of us are still adjusting to our ancestors' moves. With the exception of Africans living in Africa, we might all be considered migrants or children of migrants." (
Mandolyna Theodoracopulos
)