Media-Whore D'Oeuvres
"On July 30, the president of the Central African Republic, an eccentric army chief named François Bozizé, issued a decree postponing the country's presidential and parliamentary elections. The new vote is scheduled for January 2011, having been pushed back for the fourth time due to supposed security concerns. The people of this small, conflict-torn country will have to keep waiting for a vote. But the truth is, they really can't wait. The country's population is dying four times faster than the rest of Africa. Over the last year, we led a research team that conducted perhaps the most extensive survey on the impact of violence on the Central African Republic's population. The results, which will be published in the Aug. 4 issue of the
Journal of the American Medical Association
, reveal a country besieged by violence and extreme poverty. We asked 1,879 adults in five administrative areas of the country about their lives, their security, and their experience with conflict. More than three-quarters said they had either witnessed or personally experienced traumatic events during the wave of violence that began in 2001, and more than half met criteria for depression or anxiety. The monthly death rate was five per 1,000 individuals (in the United States it is 0.7; the average for sub-Saharan Africa is 1.3). Put another way, 6 percent of the country's population is dying every year." (
ForeignPolicy
)
"Last week's Diary on the death of
Marilyn Monroe
provoked my friend author
Peter Evans
to write to tell me that
Aristotle Onassis
had played a small role at the end of Monroe's life after she had been fired from her film 'Something's Gotta Give.' Although only an acquaintance, he offered the famous film star the use of his enormous yacht the
Christina
to rest and recover. Monroe, it seems, had once done a small favor for Onassis several years before and this was his way of paying her back. This bit of information reminded me of another ill-fated love affair that involved several of the same players as that of Marilyn Monroe's personal liaisons, including Mr. Onassis: his affair with the legendary international opera star
Maria Callas
. They met on the third of September 1957, in Venice, at a party given in her honor by the famous American social gadfly and hostess,
Elsa Maxwell
, who herself was madly in love with the diva. Maria Callas and her husband and manager,
Giovanni Battista Meneghini
. Callas was thirty-three and at the height of her artistic and vocal powers." (
NYSocialDiary
)
"Someday, when they tell the story of how digital magazines saved Conde Nast, it will begin in San Francisco's Caffé Centro sometime in May 2009. It was there that Wired creative director
Scott Dadich
asked
Wired
editor
Chris Anderson
to meet him to discuss the creation of a prototype for a new digital tablet. Mr. Dadich knew the iPhone screen was far too small to re-create the magazine experience, but it got him thinking about a Minority Report-like touchscreen that could work. Mr. Dadich took out a cocktail napkin and drew an illustration of what Wired could look like on a 13-inch tablet screen. The sketch worked. Mr. Dadich got the go-ahead to make a prototype (which they dubbed, cutely, Project 13), and skimmed a few thousand dollars off his own budget to make a five-minute video about the project. The video was a hit with Condé executives, who asked other editors and publishers to watch it. It was used to forge an alliance between Condé Nast and Adobe. And about a year later, the cocktail napkin would take the form of the Wired iPad app, the first bona fide success in publishing's transition to digital apps. It has sold 102,884 copies since it hit the market, an impressive feat for a company that had been floundering digitally." (
Observer
)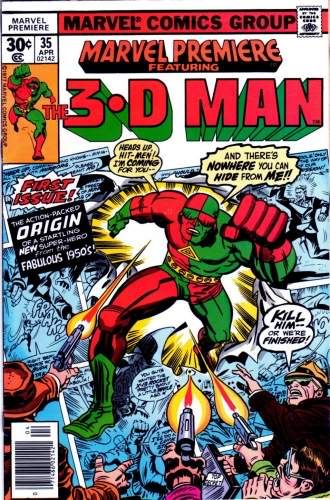 "No matter how it's spun, the data on the expected 3D explosion just isn't going in the right direction. After nearly 80 percent of those who saw 'Avatar' saw it in 3D, it was assumed that the format would quickly overtake theatrical distribution. But 3D's box-office trajectory has been pointing downward almost ever since, with moviegoers apparently growing disinterested in paying high ticket prices for uneven quality. Only 45 percent of opening box-office revenue for Universal's hit animated family film 'Despicable Me,' for example, came from 3D distribution. And the most recent 3D release, Warner's converted 'Cats and Dogs: The Revenge of Kitty Galore,' grossed only about $6.9 million in 3D revenue for its opening weekend -- the worst performance in the format's modern era." (
TheWrap
)
"As 91-year-old radio magnate
Sidney Harman
begins the hard work of steering Newsweek magazine into a financially solvent future, who will be at his side? The same man who steered the magazine into its financially murky present. You can't blame
Newsweek
CEO
Tom Ascheim
for the Great Recession—or any of the other external forces that drove the once great magazine into its sorry economic state—but you can credit him with devising the year-old business strategy that, so far, hasn't saved it. That strategy, implemented just last year, called for the magazine to cut its subscription base in half and increase its cover price. The idea was to hone Newsweek's readership into a group that, while smaller, would be more loyal to the brand and more attractive to advertisers. The plan also included a significant redesign of the magazine, one that
drew jeers
from some corners.
Jon Meacham
, the magazine's press-friendly editor, publicly argued the wisdom of this strategy, and then publicly
took the flak
when, just eight months into the plan's execution, The Washington Post Co. put Newsweek up for sale. On Monday, when the company announced it would sell to Harman, Meacham, also a Pulitzer Prize-winning author, said he would leave after a brief transition period. (Meacham declined to comment for this article.)" (
TheWrap
)
"
Jack White
plays drums in
the Dead Weather
, but that didn't stop
the White Stripes
frontman from making his way to the microphone at some point during his band's set in Prospect Park last night and
asking
: 'You probably read
Brooklyn Vegan
too, right?' He went on to make all the non-vegans in the audience an offer: 'Let's kill a cow together!' Local bonafides thus established, White, his dynamic partner,
Alison Mosshart
, and the rest of the esteemed power quartet blitzed the crowd with the gothy, witchy blues for which the Dead Weather are so adored. They wore all black, of course." (
VillageVoice
)
"We tend to think of summer as the time when the sophisticated adult-targeted scripted fare takes over cable with shows like TNT's 'The Closer,' USA's 'Burn Notice' and AMC's 'Mad Men,' just to name a few. But really summer is when kids, stuck at home on summer vacation, take over the remote from mom and dad, as evidenced by last week's cable ratings. Nine of the top 20 shows among total viewers on television were kids' programs, led by the week's top program, an 'iCarly' episode on Nickelodeon. The show averaged 7.74 million total viewers, according to Nielsen data for the week ended Aug. 1, or roughly 700,000 more than 'Closer' and more than two times the audience for 'Men.' The No. 5 and 6 shows, Disney Channel's 'Hannah Montana Forever' and another 'iCarly,' were also children's shows, drawing 5.75 million and 5.58 million, respectively." (
Medialifemagazine
)
"Corsica is very much your own experience. No one is going to hold your hand to guide you or to hold you back. In all the beaches we lounged on there were no signs posted 'Do Not Swim Here' which was both very freeing and a little scary. I get rather nervous when I don't know what else is swimming around me so my snorkel helped me to assure myself that Jaws was not actually right underneath me. The ocean, by the way, was crystal clear and a gorgeous shade of turquoise. I truly loved Corsica, and that funny name will forever be associated with my beautiful honeymoon and first two weeks as a married woman. We've said we are going back there for our 10-year anniversary." (
Coco Rocha
)