"Should the U.S. and Turkey establish
a no-fly zone
in Syria? The instinctive humanitarian answer is of course they should. With more than 200,000 people dead and half the population
displaced
by war, the situation cries out for intervention. Then comes the more considered hard-headed response: Of course they shouldn't. Not least because until now the U.S.'s goals in Syria haven't been the same as Turkey's, and to embark on a joint military campaign with opposing ideas of its purpose is to invite disaster. This ambivalence is as unsatisfying as it is unavoidable: Effectively if not officially, the U.S. is on both sides of Syria's civil war. That may make the case for an even wider no-fly zone all the stronger -- but it also makes it more important that the U.S. and Turkey resolve their differences before they impose it. Serious discussions about a no-fly zone started last month, but Turkey's leaders came up with the buffer-zone idea in 2011. It was part of
a wider plan
to topple Syrian dictator Bashar al-Assad and included forming a government in exile, dominated by the Muslim Brotherhood. This government would move to Syria's biggest city, Aleppo, just 60 miles from the Turkish border, when the buffer zone was set up. Once Assad was defeated, Syria would get a Sunni, Islamist, Turkey-friendly regime. None of this happened, of course. Assad remains in power and his forces may soon recapture Aleppo, most of which is currently in the hands of rebel fighters. So when Turkish Prime Minister
Recep Tayyip Erdogan
refloated the safe-zone idea as the price for joining the U.S.-led fight against the jihadist group Islamic State, his blueprint covered about a third of the country -- including Aleppo. And therein lies the problem. To change the course of the war and protect Aleppo, the buffer zone needs to be big and engage Assad's troops and air defenses. The U.S., though, doesn't want to join the fight against Assad: Iran and Russia would respond, within Syria and beyond, and the U.S. would be left owning the post-war mess. After Iraq, Americans probably know better than Turks just how bad that can be. So now discussions appear to have turned to a
minimalist buffer zone
, in areas where U.S. aircraft already control the skies and are established on the ground by Turkish special forces. That might be possible without fighting Assad. It wouldn't save Aleppo, but it might help in other ways. " (
Bloomberg View
)
Photo: Angelo Hornak/Corbis
"
Rolling Stone
's effort to correct its problematic report about an alleged gang rape at the University of Virginia is off to a rough start, as its apology required another significant correction. After the Washington
Post
's
reporting
uncovered serious questions about the account given by the alleged victim, identified only as
Jackie
,
Rolling Stone
managing editor
Will Dana
explained in a statement that they honored her request not to contact her attacker due to the 'sensitive nature' of her story. 'In the face of new information, there now appear to be discrepancies in Jackie's account, and we have come to the conclusion that our trust in her was misplaced,' Dana
wrote
, sparking complaints that the magazine was blaming a rape victim for its own shoddy reporting."
(NYMag
)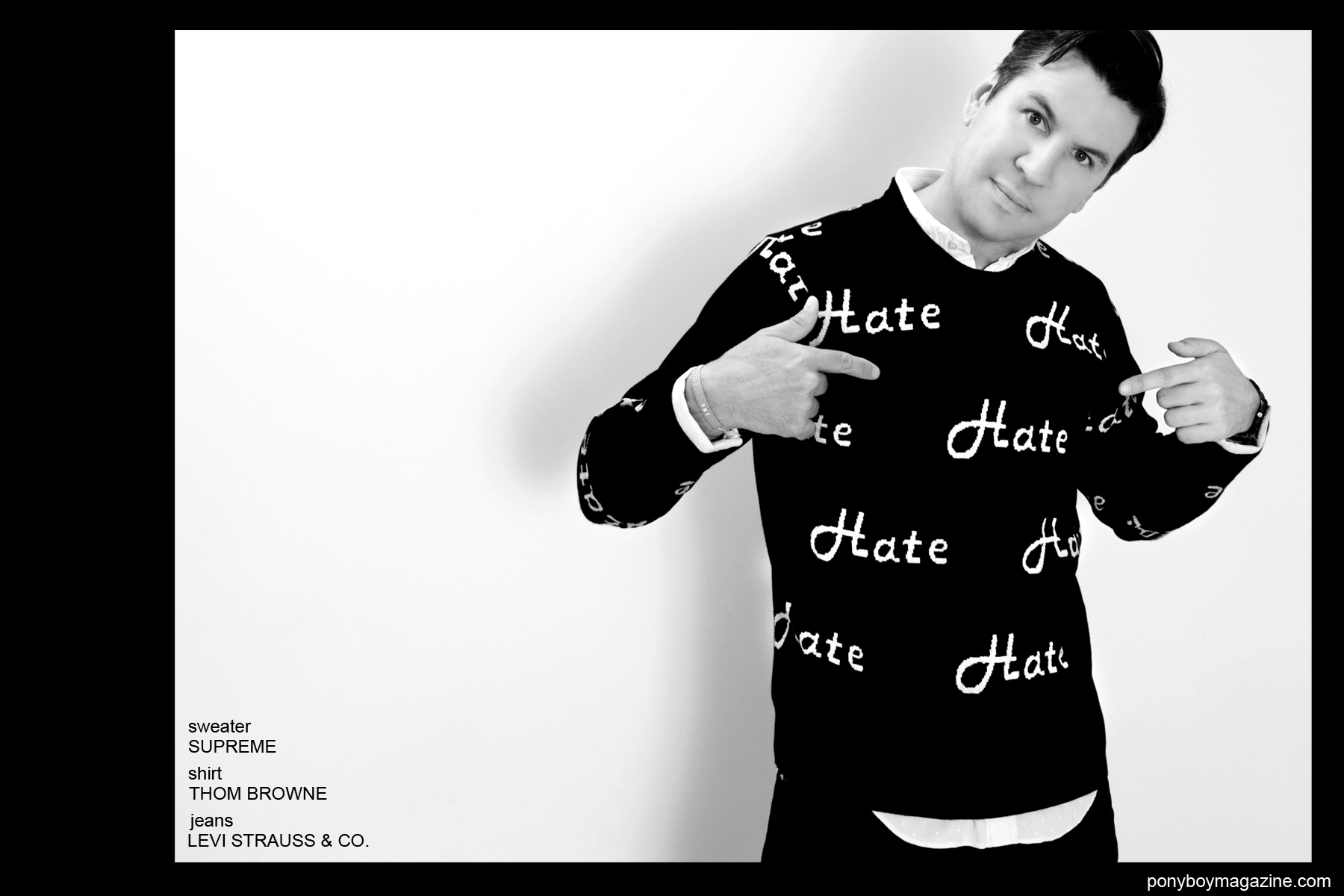 "We first met
Peter Davis
as a young writer for Paper Magazine in New York City many years ago. We fondly remember Peter telling us he had already done about 10 interviews for various publications that day. Since then, Peter has gone on to make his mark in the cutthroat world of magazine publishing. He became the editor-in-chief of New York society magazine Avenue, then left to start his own fashion and art magazine called Scene. After Scene, Peter had a short stint as an editor at digital media company Guest of A Guest, and has now landed at fashion industry publication The Daily Front Row. But what we admire more than anything about Peter Davis is his very approachable and down to earth demeanor, as well as his passion for culture from all walks of life. That's quite a unique trait from a man raised in New York City's high society ...
PONYBOY
: Peter, please tell us about your upbringing in New York City.
PETER DAVIS
: I was born at New York Hospital right around midnight on December 12th. The nurse wrote down Dec. 13th but my mother's friend thought that was bad luck, so it was switched to the 12th after a few phone calls to some important doctors. I always loved the number 13, even before I heard that story. I grew up on the Upper East Side, but when I was 12 I would take my skateboard and get on the 6 train and head downtown whenever I could.
PONYBOY
: Tell us about your family's history.
PETER DAVIS
: My great grandfather,
Dwight F. Davis
(my real name is Dwight F. Davis IV) was Secretary of War and Ambassador to the Philippines. He was also a great tennis player and started The Davis Cup. He was even on the cover of Time magazine. My mother's father,
Henry Mucci
, was a Colonel in World War II. He was a true war hero and a bunch of books have been written about him because he freed over 513 prisoners of war from the Cabantuan prison camp. The whole thing was called the Bataan Death March and they made a movie out of it starring
James Franco
.
Benjamin Bratt
played my grandfather. I met Benjamin on a shoot right after he made the movie and he acted like I was a celebrity.
PONYBOY
: Your mother was a magazine editor. Is this why you got into publishing?
PETER DAVIS
: My mother,
Senga Mortimer
, was the Gardening Editor of House & Garden under many editors including
Anna Wintour
. She was also the Design Director at Elle Décor. She really knows her stuff. But that didn't get me into magazines. I interned at Paper when I was a teenager. I needed an internship for school and I was a fan of Paper and they also printed something about being pro-pot so that cinched the deal for me. My mother and I have never actually crossed paths in our career. When I wrote for Vogue when I was 24,
Anna Wintour
had no idea that I was related to
Senga Mortimer
because we have different last names. But I am a big fan of my mother and all the shoots she produces. She has impeccable taste in everything." (
Ponyboy
)
"Except for sickness in one's family or the loss of a life, is there anything sadder than to see a bookstore shut its doors? I used to live in a street that had three bookstores within 50 yards. All three are now boutiques selling expensive bric-a-brac, or whatever the junk that tarts wear is called. Browsing in a bookstore has to be every bibliophile's wet dream, a perfect way to stand upright and, in a correct posture, lose weight while reading blurbs. Excelsior! It is every frustrated or unsuccessful writer's fantasy to own and operate a bookstore, but nowadays it's like selling sun lamps to Australians, with no takers. And how could there be? No one under the age of 60 reads books, and those who do move their lips because they're going gaga. Mind you, if a bookstore shut because an old style drugstore replaced it, with blonde girls serving BLTs behind the counter, it'd hurt much less. But a jewelry shop? Even a whorehouse would give more value for money, and believe me, I know.
Fifteen years ago, Gianni Agnelli, the chairman of Fiat cars, along with my boxer friend
Count Roffredo Gaetani
and I, went down past Wall Street to the port where Gianni's brand-new Stealth was anchored, waiting for a trial. The Stealth was made of carbon and some other lightweight material that enabled it to sail in light winds in excess of 20 knots. Even the sails were titanium, and we blasted off and did about 30 knots, running under the Brooklyn Bridge and showing off up and down the Hudson River. After a couple of hours Gianni said he'd had enough and expressed a desire to have a 'real New York pastrami sandwich.' There's only one place, I told him, the café Edison. 'Two-twenty-eight West 47th Street,' I instructed his driver. Once there, Gianni sat at a table and the boxer and I were dispatched to get the borscht, the blintzes, and the pastrami. The café used to be an ornate ballroom; hence those who hung out there—stagehands, agents, actors, and musicians—felt right at home. The man slapping the pastrami sandwiches together seemed hurried and in a bad mood. So when my Italian buddy asked in heavily accented English if the pastrami was any good, the real Noo Yawker came out in the sandwich maker: 'If you like to eat pussy, you'll like pastrami. If not, you won't.'" (
Taki
)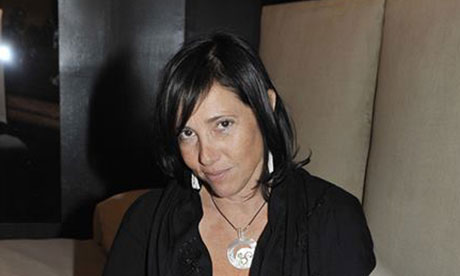 "I've watched punters standing, or sometimes sitting, on 'paddle boards', and honestly, I have always suspected this was not quite a 'sport'. Until I tried it, and I loved it! Everything was contrary to my expectations. It is not boring! It is not difficult! ... After my few years here the notches I count on my belt are sightings of eagle rays, of manatees, of dolphins and miniature deer, and sunsets. The paddle boards, for anyone not familiar, are as big as your average house, essentially a surfboard for a giant. My guide told me that I could expect to fall off the board and not to panic, but above all else, not to lose my paddle. I got all suited up in one hundred layers of sunscreen. Of course I fell right in. After rebooting I followed my guide across a channel with houseboats and egrets and pelicans and on the way we saw a nurse shark sleeping, only a few feet below, and then the manatees. They filled up the space beneath my board, and then some. My guide recommended we sit quietly and watch over the side as these paved roads silently passed beneath, elephants ending in a wall of tail, like an exaggerated bumper. A tail so strong these peaceable sea cows, with one flick, can move from zero to invisibility. Next we entered a tangle of mangroves, and here the world changes." (
Christina Oxenberg
)